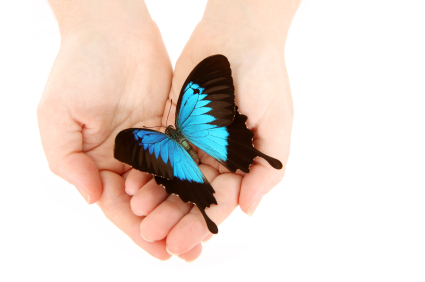 Employee satisfaction. Studies show that four out of 10 employees feel disconnected from their employers, and a quarter shows up at work just for the paycheck. One of the biggest threats is that employee disengagement will result in a largely unproductive workforce.

Particularly in these challenging times, companies need to operate at their very best to achieve cost savings throughout the organization, retain current customers and secure new business. Employees need to be motivated to not only survive but thrive now more than ever.
Appreciation is key to employee engagement and it begins with management. It's important to recognize a job well done. Creating a positive culture of excellence begins with defining how to reward and recognize.
Here are some tips to thank your associates:
Make The Reward Something They Really Want

Rewards can be more than just a generic, obligatory thank you. Personalized selections make earning that reward more valuable to the recipient. There are many factors that create an incentive, and having a catalog of rewards an associate covets is much more powerful.

Understand Your Employees

It's important to know understand the people you work with. There are generational differences and cultural differences within a workplace population. Designing an appropriate employee recognition program means understanding the diversity of the workplace and assuring selections and incentives are appropriate. When people feel understood, they'll work harder.

Have Contests For All Levels Of Employees


Peer recognition programs are helpful to engage all levels of the organization. Whether called peer to peer recognition or person to person recognition, having a program for associates and managers to point out exempliary effort is a powerful motivational tool.

Publicly Make The Presentation


While it's great to pick out a neat gift, it's even more special if there is public recogntion. Having a ceremony, whether a formal dinner, or an informal presentation in the lunch room, goes a long way towards incrementally improving employee satisfaction. Even the associates who are not recognized during the presentation are motivated to achieve recognition in the future.

Intangible Rewards Count Too


An initiative to increase worker comfort is recognized by associates, and while not as personal as a tangible reward, these amenities do contribute to a happier and more satisfied workplace. A common area or lunch room can contribute to team building - associates will also return to work faster than if they have to leave he building. Lunch and learns and training for self improvement is another intangible benefit of the workplace. A popular program like casual Friday or blue jean day can bridge the gap between the formality of the work environment and promote workers to interact on a more familiar basis.
A great business leader recognizes the value of satisfied and motivated employees. Appreciation in the workplace can take many forms, as long as it's expressed, it's a powerful incentive to improve productivity.